South Holston River Trout Fishing: The Ultimate Guide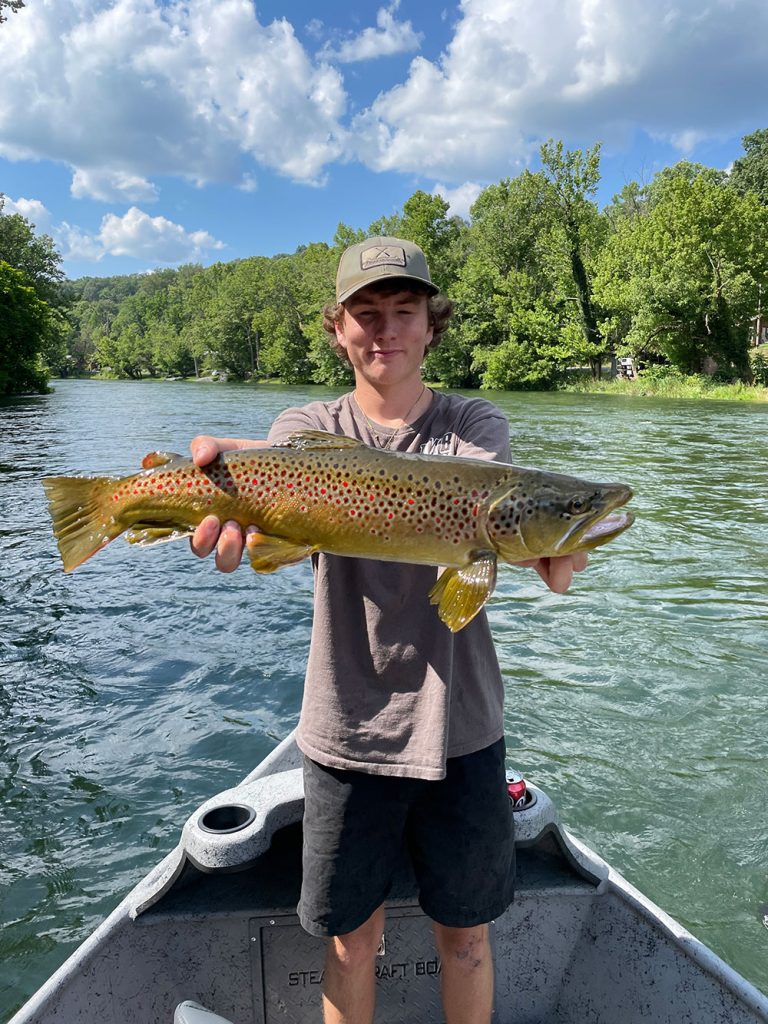 The South Holston River, located in northeastern Tennessee in the city of Bristol, is widely considered one of the premier trout fishing destinations in the United States. The river, which is fed by the dam at South Holston Lake, is known for its clear, cold water and abundant population of rainbow, brown, and brook trout.
The purpose of this article is to provide a comprehensive guide for those looking to fish for trout on the South Holston River. Whether you're an experienced angler or a beginner, this guide will provide you with everything you need to know to have a successful and enjoyable fishing trip.
The South Holston River is a tailwater fishery, meaning that the water is discharged from the bottom of the dam, providing a constant flow of cold water that is ideal for trout. This also means that the water temperature stays relatively consistent throughout the year, allowing for fishing opportunities all year round.
The South Holston River is also known for its large trout. The river holds a population of wild and stocked fish, with the average wild fish being around 12 inches, and the average stocked fish being around 10 inches. The South Holston River is also known for its trophy brown trout, with fish over 20 inches being caught regularly.
In addition to its reputation as a trout fishery, the South Holston River is also known for its beauty. The river runs through a picturesque valley, surrounded by the rolling hills of northeastern Tennessee. The area is also home to a wide variety of wildlife, including eagles, ospreys, and great blue herons.
Overall, the South Holston River is an angler's paradise and offers something for everyone, from the experienced angler looking to catch a trophy trout to the beginner looking to learn the sport of fly fishing. This guide will provide all the information you need to make the most of your visit to this beautiful and productive river.
Best Places to Fish on the South Holston River
Anglers and guides alike all have their coveted "honey holes" on this river. We. want to do our best to share with you (some) of the best places we've found in our time on this river. While we believe the entire river is a great place to fish, we also realize that not everyone has access to a boat or raft in order to get the most out of their trip. In this section we want to highlight some of the best places we've seen success from both a boat and wading. While floating is harder to pinpoint specific locations, we'll do our best to share some of the sweet spots we've found along the way.
Best Spots To Wade Fish
Weir Dam
Just below the South Holston Dam lies the weir dam and that's where we'll start. This is a great wading location for two reasons: the ease of access and of course the rainbows and browns you'll find here! There is a large parking lot here that can accommodate a decent number of cars. Keep in mind this is also a public boat launch as well. The local fly fishing guides use this daily, so be sure to stay out of the way of the boat ramp. Some of the better spots we've fished here are above the boat launch area. You'll need to keep in mind that when the TVA is generating, this section is unwadable. You can find the release schedule on the TVA website and plan your wading accordingly.
Bouton Trail Trailhead
This is a go to spot for us when it comes to wade fishing. Once you arrive to the trailhead, there is a small gravel parking lot just to the right of the turn around. You do have to walk about .35 miles to get to the water, but it's well worth it. Once you get to the river, the trail goes left and right. We've always had the best success by starting downstream and then working our way up the river. There are tons of ledges, pools and riffle water to be found here. We've seen some monstrous trout in this section and are always excited to fish these waters.

In the Spring, the insect hatches are a beautiful site to see here! If it's Spring time here, throw a sulphur on and enjoy the fishing experience! late fall to early winter tends to be best fished with a bwo, streamer or midges. Midges fish here year round. Keep in mind that this section does run into private property at some point, so be aware of where you're walking.
I would like to note that at the farthest point downstream of this section is where the spawning regulations start taking place during spawning season. You can read more about that here.
Old Railroad Bridge
We've mentioned this spot in another article before, but it's worth mentioning it again. We do want to keep it semi-secretive, but if you do a bit of research, you'll be able to spot it. It's located right next to a church, and the church does have some overflow parking below it, which is where we would suggest parking. It's important to note that on Sunday and Wednesday, the church uses this parking area, so please try to mind that when you're going fishing.
Once you park here, you can either walk up and over the road, or walk through the drainage tunnel in order to get to the river. There is a lot of ledges and pools through this section that you're sure to find some brown or rainbow trout stacked up in. Our best advice is to dead drift through the ledges near the eddy lines and rock ledges. You'll find trout hiding out in the rocks or getting some rest in the eddys. The water levels here can get quite deep in places where you won't be able to wade, even when the water is off. So keep that in mind as you fish here.
Best Sections to Float
If you're among the people that have their own drift boat or raft, this section is for you! We're going to highlight the top 3 sections of the South Holston that we love the most. These sections of river occur within the first 5 miles of the river once you put in at Emmett Bridge. While the fishing is still good downstream, the closer you get to Bluff City, the more it begins to turn from the South Holston River into Boone Lake. If you've never had the chance to fly fish from a boat, you need do it! You can cover so much more water and catch so many more fish. Floating can definitely spoil the beginners out there, but it's an option well worth exploring!
Emmett Bridge to Spawning Ground
Like we mentioned earlier, the boat launch at the weir dam is the start of most all float fishing trips. We generally anchor up right at the lowhead dam and start throwing some nymphs. We typically catch several right off the bat! This section runs down to the start of the spawning grounds right below the Bouton Trail area. Frenchie Flies are the go to nymph of choice for us through this section. Your best bet is to always check with a local fly shop or guide though. Depending on the times of the year, fly selection changes.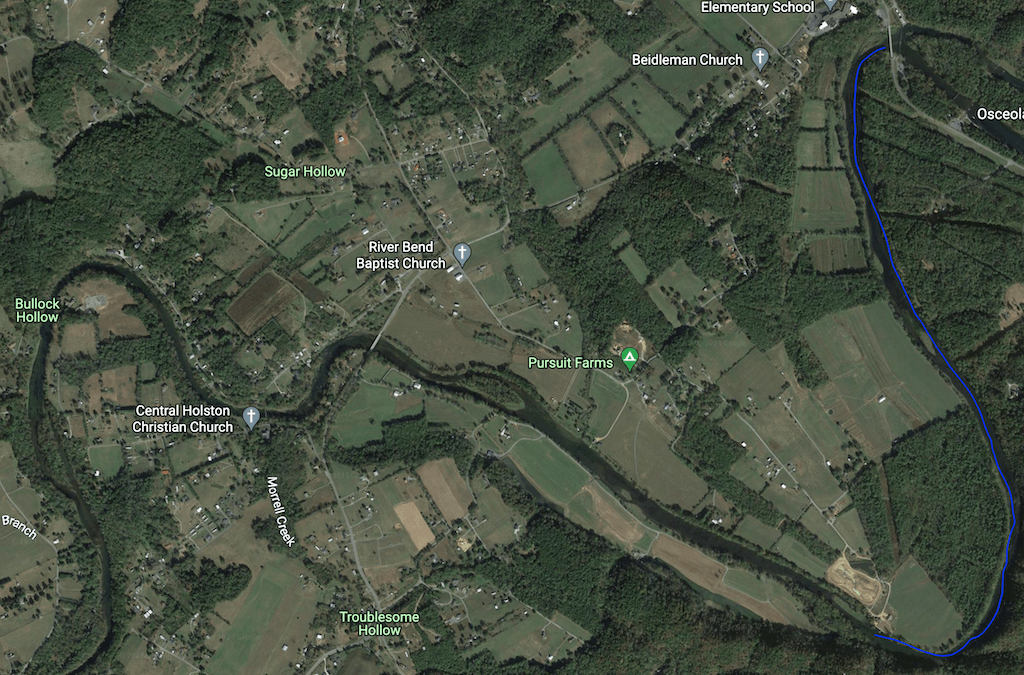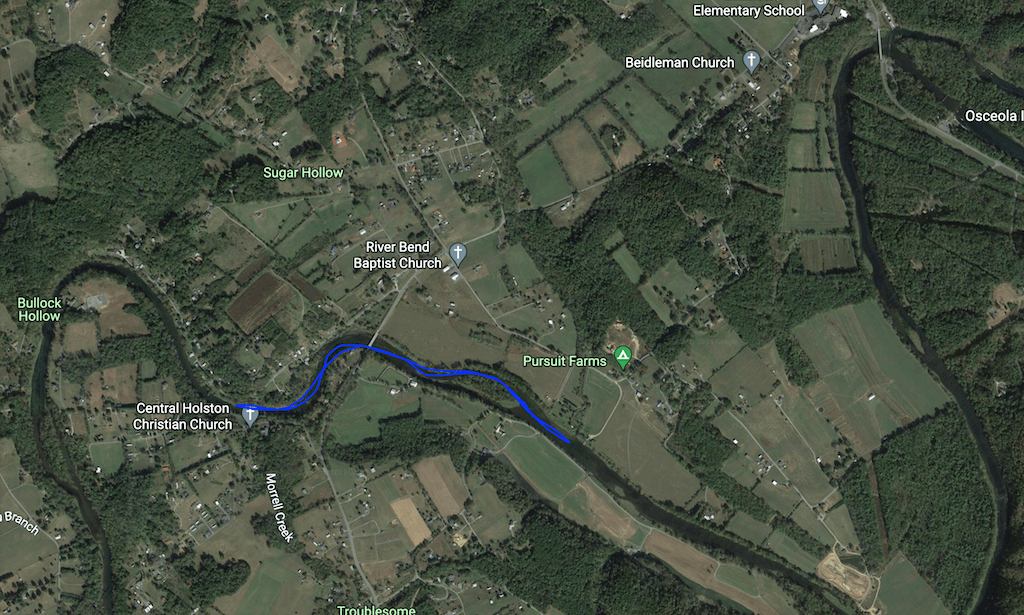 Hickory Tree Rapids
This is one of our favorite sections, not just because the fishing is great, but the scenery is amazing! This is also the section in which you'll find the old railroad bridge wade spot we mentioned earlier. Fishing tips for this section will be closely related to wading tips for the bridge. You can always count on nymphing being a good producer for this section. Black or purple midges are a good option, size 18-22.
Horse Farm
Just downstream from the Hickory Tree rapids is the horse farm. This section of river is where we like to pull the streamers out! The river here has some slower, deeper water that is the perfect holding ground for some large fish! We typically fish white and olive mini dungeons through here and have seen some great success. Adhere to the old adage "dark skies, dark flies. Light skies, light flies", and you'll do fine.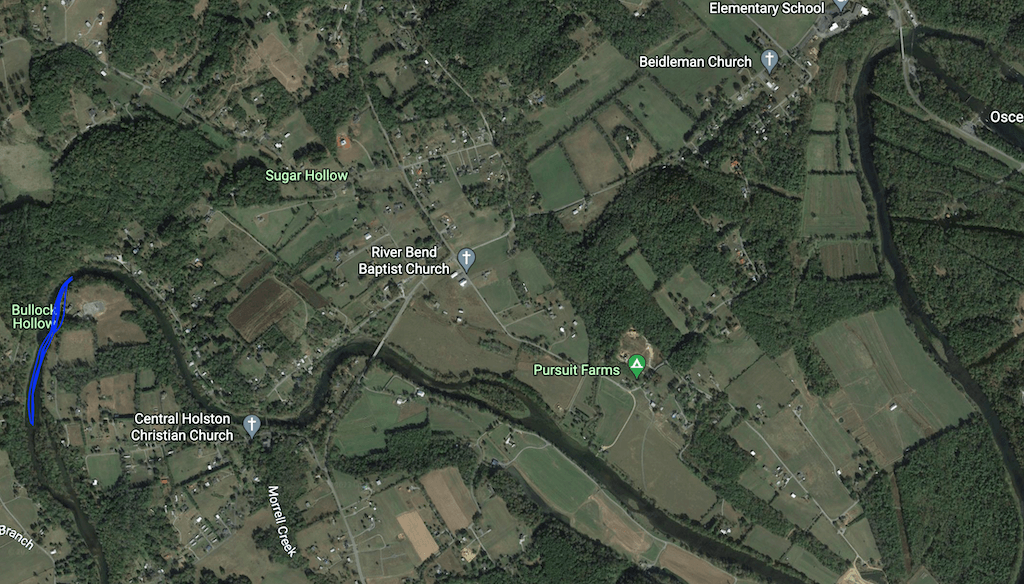 Best Flies to Use on The South Holston
Fly selection is really a matter of studying the river yourself and seeing what is hatching. This is always be your best bet in choosing the best fly to maximize your chances for success. Trout are an interesting species and the kind of food they are eating changes daily. This hatch chart should give you a good starting point for making those selections though.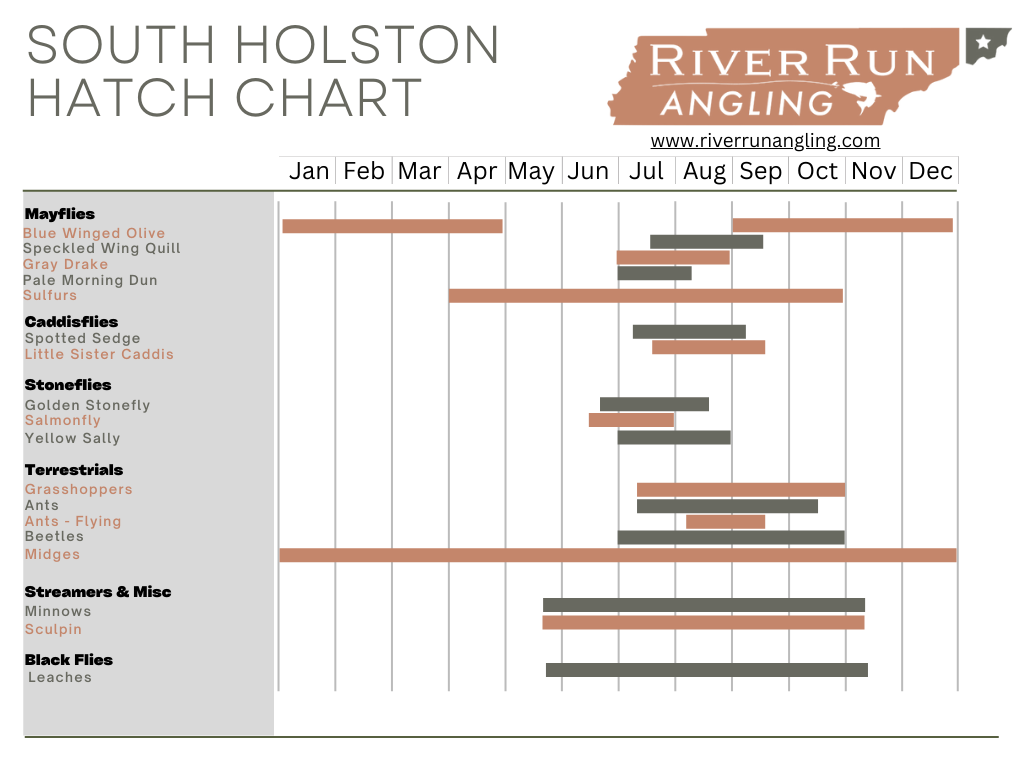 We hope you've enjoyed this guide for trout fishing on the South Holston River! If you have any questions give us a call! We'd be more than happy to help! If you're ready for your next South Holston River fly fishing trip then call us today and book!