October 2022 Fishing Report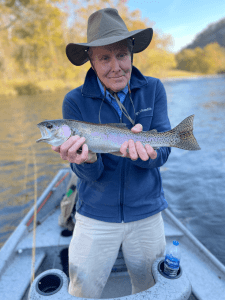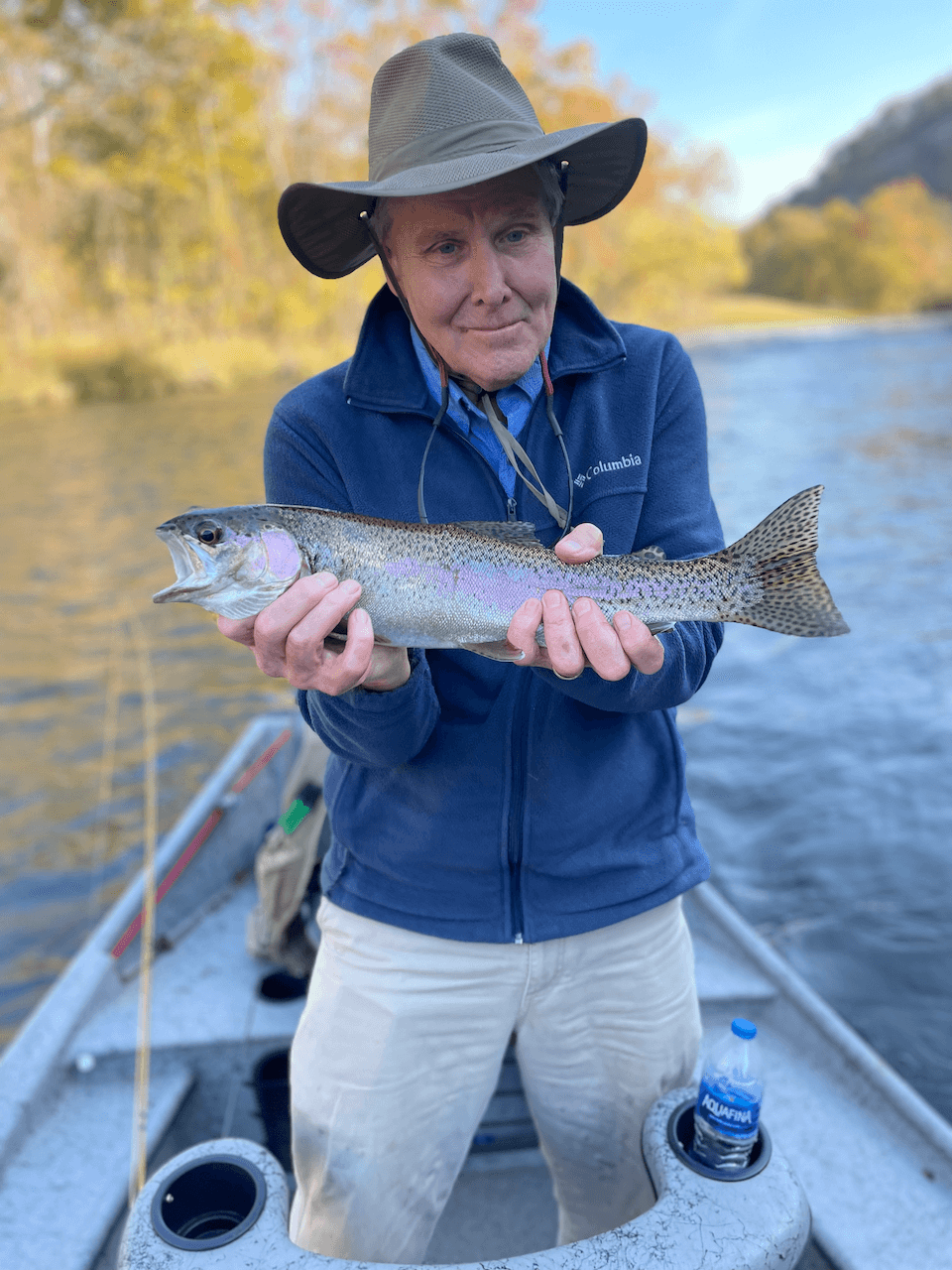 Low water conditions, cold temperatures, and the beginning of pre-spawn made fish hard to find. The fish targeted were more in the 15/20+ range. I love this time of year. The leaves falling are not the only thing that change colors. The fish are equally transforming as the season changes as well.
The South Holston River was fished with size 22/24 nymphs: cream midge, top secret midge, sweet thing midges (black and copper) and jiggy Sulphur nymphs. A few fish were taken on peach egg patterns or Fried eggs.
Line size utilized for the fall/winter month ahead drops down to 6x and 7x due to the consistently clear water and low water conditions
The Watauga River
We floated the Watauga more this month due to low water conditions on the south Holston and oxygen issues coming from the lake. The Watauga river fishing we did produced many trophy fish this month and were caught nymphing while utilizing dry flies in the afternoon to twilight.
Midges: Cream, solid red thread, black solid thread, and white. Size 22/24
Nymphs: Grey and black caddis pupa.
Dry fly, Parachute adams, elk hair caddis in black, grey, and green. Sizes ranged from 18/22
If you're looking to stock up on some flies, head on over to Mahoney's in Johnson City. They'll take good care of you!